Canadian Mennonite Health Assembly 2018, November 8 – 10, Menno Place, Abbotsford, BC
Mennonite Health Providers serve the frail and vulnerable through a faith-based, values-driven lens. We see every life as valuable, every individual worthy of respect and honour. We believe that the God we love and follow guides and directs us in our journey with elders even through suffering, dementia and palliative end-of-life care. We are not alone and nor are the seniors we serve with compassionate care.
As society around us evolves, our foundational values need to be re-visited and strengthened. Together, the Canadian Mennonite Health Assembly gathers to support and encourage each other in spiritual and practical ways.
In 2018, the CMHA will hear from lawyer, Kevin Boonstra, who represented Trinity Western Univeristy in their case with the Supreme Court of Canada. We will be led in re-visiting our values through the dynamic leadership of Michael Sambrook. Through it all, Cathy Hardy will take our spirits into retreat and rejuvenation as she moves us into worship and renewal.
Kevin Boonstra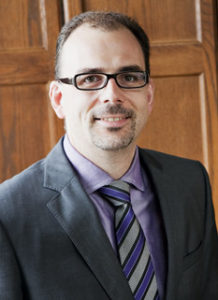 Kevin is a partner at Kuhn LLP. He specializes in areas of contsitution and human rights law and religious freedom issues. His keynote session will address the changing climate of religious freedom in Canada.
Michael Sambrook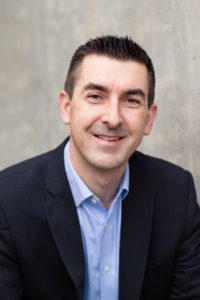 Michael is the Principal at Brackish Consulting Group, an executive coaching / consulting practice focused on leadership development, team empowerment and emotional intelligence.
Michael will lead us in three workshops that will reinvigorate our skills in Transformational Servant Leadership and Values-Based Decision-Making.
Cathy Hardy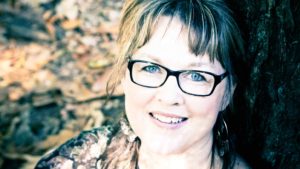 Profoundly connected to the land where she lives and rooted in a deep spirituality, Cathy writes and sings from soul depths.  Her lyrics and melodies flow out of the stories of her life.  Her many compositions have been described as 'healing, inspiring, hope-filled, honest and courageous'.
Remain in Love is her newest musical release (March 2018).  Listen here.  Her 2016 release,  And I Heard the Sound of Laughter, has been nominated for Inspirational Album of the Year with the Gospel Music Awards of Canada.  Cathy has been sharing the music of heart for over a decade has been nominated 3 other times for Gospel Music Awards of Canada.  Check out more about her recordings here.
Cathy's father lives at Menno Place which provides her with connection and understanding of the ministry to seniors and their loved ones.
Thursday, November 8
17:30 – Registration
19:00 – SESSION 1: Cathy Hardy – Come to the Table
Friday, November 9
08:30 – Worship: Cathy Hardy
09:15 – SESSION 2: Kevin Boonstra – Human Rights in Today's Canada
10:15 – Break
10:45 – WORKSHOP 1: Michael Sambrook: 4 C's of Leadership
12:00 – Lunch
13:00 – Worship: Cathy Hardy
13:45 – Break
1400: Spiritual Direction / Listening Sessions Available: Cathy Hardy
17:30 – EVENING DINNER CONCERT: Cathy Hardy
Sharing: Johanna Campbell, ThD
Saturday, November 10
08:30 – Networking Breakfast & CMHA AGM
09:30 – Break
09:45 – SESSION 3: Michael Sambrook: Values-Based Decision Making
10:45: FINAL SESSION: Cathy Hardy
Chaplains lead Communion
11:45 – CMHA 2018 CLOSING
BAG LUNCH
Menno Place has secured a preferred rate with Best Western Plus Regency – $89/night. Please mention Menno Place when booking a room. Click Here
Previous Keynote Speakers:

DR. TIM HIEBERT
DIGNITY IN END OF LIFE CARE
Palliative Care Consultant and Ward Internist for the Winnipeg Regional Health Authority
Canadian Mennonite Health Assembly

DR. HARVEY CHOCHINOV
DIGNITY IN END OF LIFE CARE
Professor of Psychiatry at the University of Manitoba, and Director of the Manitoba Palliative Care Research Unit, Cancer Care Manitoba
Canadian Mennonite Health Assembly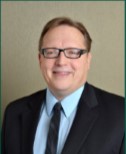 DEAN RICHERT
MEDICAL ASSISTANCE IN DYING LEGISLATION - ONE YEAR LATER
Lawyer, Duboff Edwards Haight Schachter Law Corporation Barristers & Solicitors
Canadian Mennonite Health Assembly

DR. CORNIE WOELK
GROWING PALLIATIVE CARE IN A CHANGING LANDSCAPE
Medical Director-Palliative Care Southern Health Santé Sud, Assistant Professor-Department of Family Medicine University of Manitoba, Palliative Care Specialist
Canadian Mennonite Health Assembly

RANDY SMART
FAITH BASED FACILITIES AND FAITH COMMUNITIES - MORE THAN ACQUAINTANCES - BUILDING RELATIONSHIPS OF TRUST
Pastor, Bethel Bergthaler Mennonite Church, Winkler, MB
Canadian Mennonite Health Assembly

DR. JAMES E. READ
IS IT ETHICAL TO BE FAITH-BASED?
Executive Director of The Salvation Army Ethics Centre in Winnipeg, Canada, and Associate Professor of Philosophy and Ethics at Booth University College
Canadian Mennonite Health Assembly

DR. PATRICK FRANKLIN
THE FUTURE RELEVANCE OF FAITH-BASED ORGANIZATIONS
Professor of Theology & Ethics at Providence Theological Seminary
Canadian Mennonite Health Assembly
CANADIAN MENNONITE HEALTH ASSEMBLY
We gather annually for encouragement, networking, professional training, faith-building perspective, and fun!
If you are interested in joining the Canadian Mennonite Health Assembly, please register for the next conference.
Membership in the Canadian Mennonite Health Assembly is open to all Canadian health and/or human services organizations owned, operated, or having roots in the Mennonite/Anabaptist faith.
Individual Mennonites who serve in health and human service organizations, other than those of Mennonite affiliation whether or not those organizations have a Mennonite affiliation may join as individual registrants.